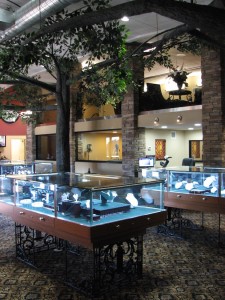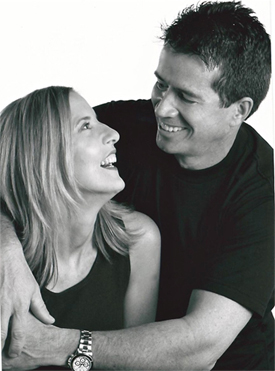 Guy and Elaine Lemieux are the loving force behind the Lemieux Diamond Company.
Every part of the store has been touched by Guy and Elaine. Seemingly growing from the floors are beautiful handmade trees that canopy most of the 2,000 square foot showroom. These wonderful trees look down onto jewelry cases that cannot be found in any other showroom. They are Guy's vision in order to create a more personal experience for the customers. By moving the display cases away from the walls of a traditional jewelry store and placing them throughout the showroom, shoppers stand side by side with one of their expert staff.
The staff at this Ocala Jewelry store is as unique as the decorating. GIA gemologists, master diamond setter and master watch builders are the kind of quality professionals that are greeting you.
So please.. Come in and take a look around. Ask any question and let us know how we can make your day better.